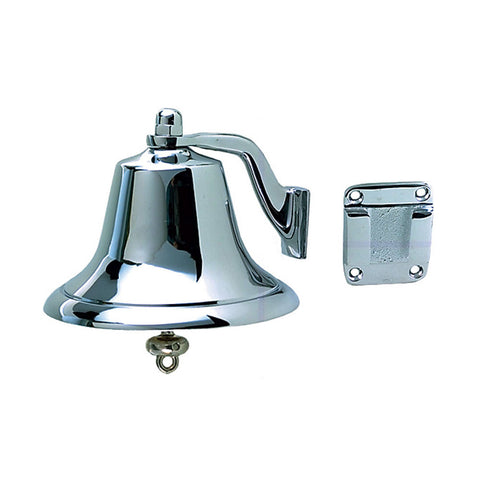 Perko Chrome Plated Bronze Fog Bell - 6"
Fog Bell
(0420)


Cast Bronze

Chrome Plated

Medium Weight

Removable
This bell has been reviewed by the U.S. Coast Guard and comply with C.G. 169 Regulations for Sound Signal Appliances as required by Annex III Paragraph 2 of the '72 Colregs.
This bell is for use on vessels under 20 meters (65.6 ft.) in length.
Bottom Diameter:
6"
Height Overall:
5"